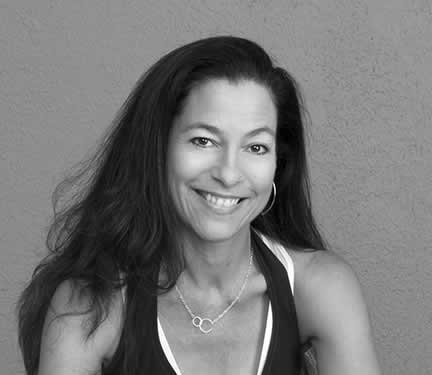 Me, Deborahlise, in 30 seconds
Many people feel overwhelmed when searching for the underlying cause of their chronic pain or "dis-ease"…
I provide my clients and online community with practical support and the most pertinent medical research on how to unveil their unique root cause….
Finally they can feel better & find joy.
My Mission & Vision
To bridge the ancient knowledge of the "original" medicine with the advancement of modern technological medicine, while supporting each individual in uncovering and addressing the root cause of their illness to achieve optimal health.
A little bit more about me…
When the opportunity arises, I enjoy introducing myself as simply a medical geek, with an insatiable thirst for knowledge of all things related to health.
However, as with all of us, I am multifaceted, serving as a licensed healthcare practitioner, an artist, an entrepreneur, an ecologist, a biohacker, and a mother of two beautiful girls.
As I walk these multiple paths, I feel humbled by my work in the medical arts. Each client is a teacher to me, encouraging me to unfold my greater self.
I stand proud to be part of a grass roots movement determined to put the "care" back in health care, bridging the ancient "heart centered" medicine of the past with the brilliant "brain centered" technological medicine of the present.
I am passionate about helping people discover their innate ability to heal, to reconnect with natural biorhythms and ancestral health, and to recreate a lifestyle meant to ease pain and lift their spirits.
It is my role as a health advocate and teacher that serves the most potent medicine. It is my mission to fix our broken health care system, making a small difference with one empowered client, and one inspired practitioner, at a time.
I relish in the health accomplishments of my clients, those amazing moments when they realize their true potential and pursue a lifestyle that nourishes and fulfills them. My work is inspired by people brave enough to transmute physical suffering, imperfections, and adversity and then engage in self care, compassion, and gratitude.
Cool Stuff That I Have Done
Received a Bachelors in Ecology & Sustainable Agriculture from UCSC, with Honors for my Thesis
Backpacked for 2 months throughout California, studying botany, ecology and ornithology
Wrote, illustrated, and published a children's book on organic agriculture and beneficial insects, called Don't Bug the Bugs
Completed 2 fabulous yoga teacher trainings, Hatha Yoga with Erich Schiffmann and Ashtanga Yoga with Tias Little
Traveled and lived in Brazil for half a year, submerging in the culture and studying the traditional medicine
Bicycled across the US, a 3 month journey, visiting farms and herbalist along the way
Studied massage, including Swedish, deep tissue, Shiatsu, and Thai massage, as well as nutrition at Heartwood Institute in northern California
Worked and lived on organic farms in northern New Mexico, while apprenticing with traditional herbalists and naturopaths.
Studied Oriental medicine and Japanese acupuncture at the Santa Barbara College of Oriental Medicine
Received a Masters in Oriental Medicine from the IICM in Santa Fe, NM and DOM (Doctor of Oriental Medicine)
Became a Diplomate of Chinese Herbal Medicine and a Diplomate of Acupuncture through the NCCAOM
Completed the 9 month intensive training with Michael Moore at the South West School of Botanical Medicine in Bisbee, AZ
Created and managed a beautiful herbal apothecary & clinic in New Mexico, processed organic herbs grown in the clinic garden and from around the world
Sat in Satsang for many months, learning Ayurveda with the incredibly wise Dr. Vasant Lad at the Ayurvedic Institute
Taught herbal medicine at the National College of Phytotherapy and spearheaded the 1st Annual NM HerbFest Conference, bringing together herb growers and clinicians
Birthed two beautiful babies at home
Studied Functional medicine with super geeks throughout the country, including Chris Kresser, Jill Carnehan, Aviva Romm, and Michael McEvoy
Served as the integrative health specialist in the Birth Center of Boulder, supporting women throughout all the stages of their reproductive health
Pursuing an additional Doctorate in Integrative Medicine with research focus on OMics: the Epigenome & Microbiome's influence on Health and Longevity, from QU
Created MedGeekTV, with the vision of encapsulating the precious wisdom of unique clinicians and health advocates from around the world
Became a Digital Course Creator, starting with my unique course on Feeding Your Microbiome according to the Seasons, with a 4 Pillar Plan to support you gut health: Microbiome Course