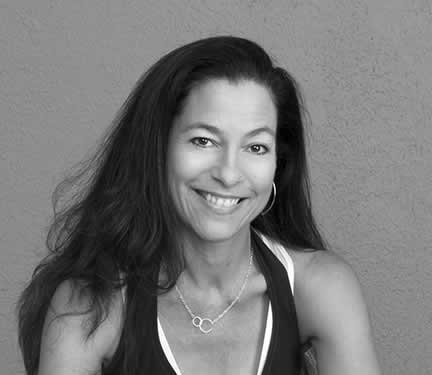 Meet Deborahlise
My journey began over 30 years ago, when I reconnected with my unique ability to heal & trust my intuition.
I fell in love with herbal medicine, and the healing powers of the Earth's ecology.  This lead me down the path to absorbing the wisdom of our ancestors, including the 'mother of all medicine', Ayurveda.
After 20 years of clinical practice I now recognize myself as a Health Ecologist and educator in Transformational Health.
By blending my expertise in the Microbiome Medicine, Environmental Medicine, Traditional Naturopathy, Plant Medicine, Shamanism, Chinese Medicine, and Vedic Sciences, I am able to provide truly unique and individualized care.
My Vision
To bridge the ancient knowledge of the "original" medicine with the advancement of modern technological medicine, while supporting each individual in uncovering and addressing the root cause of their illness to achieve optimal health.
My Mission
To heal the disconnect with our innate vital force and our relationship with Source, so that we can reconnect with joy and vitality
My Offerings
I offer individualized health transformations, through educational programs, mentorships, and retreats.
I am passionate about helping people discover their innate ability to heal their body, mind and spirit.
Once we truly understand how to reconnect with our natural biorhythms and our inherited ancestral health,  we can then create a lifestyle meant to ease pain and lift our spirits.
Cool Stuff That I Have Done
Received a Bachelors in Ecology & Sustainable Agriculture from UCSC, with Honors for my Thesis
Backpacked for 2 months throughout California, studying botany, ecology and ornithology
Wrote, illustrated, and published a children's book on organic agriculture and beneficial insects, called Don't Bug the Bugs
Completed 2 fabulous yoga teacher trainings, Hatha Yoga with Erich Schiffmann and Ashtanga Yoga with Tias Little
Traveled and lived in Brazil for half a year, submerging in the culture and studying the traditional medicine and shamanism
Bicycled across the US, a 3 month journey, visiting farms and herbalist along the way
Studied massage, including Swedish, deep tissue, Shiatsu, and Thai massage, as well as nutrition at Heartwood Institute in northern California
Worked and lived on organic farms in northern New Mexico, while apprenticing with traditional herbalists and naturopaths.
Studied Oriental medicine and Japanese acupuncture at the Santa Barbara College of Oriental Medicine
Received a Masters in Oriental Medicine from the IICM in Santa Fe, NM and DOM (Doctor of Oriental Medicine)
Became a Diplomate of Chinese Herbal Medicine and a Diplomate of Acupuncture through the NCCAOM
Completed the 9 month intensive training with Michael Moore at the South West School of Botanical Medicine in Bisbee, AZ
Created and managed a beautiful herbal apothecary & clinic in New Mexico, processed organic herbs grown in the clinic garden and from around the world
Sat in Satsang for many months, learning Ayurveda with the incredibly wise Dr. Vasant Lad at the Ayurvedic Institute
Taught herbal medicine at the National College of Phytotherapy and spearheaded the 1st Annual NM HerbFest Conference, bringing together herb growers and clinicians
Birthed two beautiful babies at home
Studied Functional medicine with super geeks throughout the country, including Chris Kresser, Jill Carnehan, Aviva Romm, and Michael McEvoy
Served as the integrative health specialist in the Birth Center of Boulder, supporting women throughout all the stages of their reproductive health
Pursued a Doctorate in Integrative Medicine with research focus on OMics: the Epigenome & Microbiome's influence on Health and Longevity, from QU
Created MedGeekTV, with the vision of encapsulating the precious wisdom of unique clinicians and health advocates from around the world
Became a Digital Course Creator, starting with my unique course on Feeding Your Microbiome according to the Seasons, with a 4 Pillar Plan to support you gut health: Microbiome Course