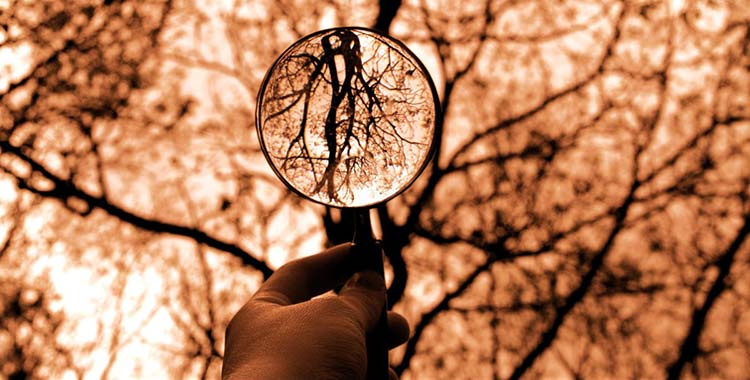 Functional medicine combines the best of both modern and ancient medicine worlds. It supports you through a heavy reliance upon labs, research findings and science for analysis along with a treatment delivery focused on lifestyle changes and natural cures to solve what is uncovered.
This medical modality attempts to find and treat the underlying cause of health problems, what has been called the "root cause," rather than only attempting to treat the symptoms, or what is often called the "branches" of disease.
Functional medicine can be defined is a science-based approach to healing that is based primarily on natural health solutions to common health problems.
The doctor of the future will give no medication, but will interest his patients in the care of the human frame, diet and in the cause and prevention of disease. —Thomas A. Edison
By addressing the underlying root causes of disease, this systems-oriented approach engages both patient and practitioner in a therapeutic partnership. Shifting the traditional disease-centered focus of medical practice to a more patient-centered approach, the functional medicine model addresses the whole person, not just an isolated set of symptoms.
Functional medicine practitioners spend time with their patients, listening to their histories and looking at the interactions among genetic, environmental, and lifestyle factors that can influence long-term health and complex, chronic disease. In this way, functional medicine supports the unique expression of health and vitality for each individual.
It is an evolution in the practice of medicine that better addresses the healthcare needs of the 21st century.
Functional medicine is broad-based and not the only modality that focuses on "root cause." This has been the systematic and poetic approach of medicine practiced within Oriental, Ayurveda, and Naturopathic medicines for centuries.
Functional medicine relies heavily on technological advances of lab analysis and clinical data embodied in the modern Western paradigm while embracing the ancient wisdom of focusing on:
digestive health
proper nutrition and lifestyle
detoxification
emotional health
stress management
How is Functional Medicine Different?
Functional medicine involves understanding the origins, prevention, and treatment of complex, chronic disease Hallmarks of a functional medicine approach include:
Patient-centered care
The focus of functional medicine is on patient-centered care, promoting health as a positive vitality, beyond just the absence of disease. By listening to the patient and learning his or her story, the practitioner brings the patient into the discovery process and tailors treatments that address the individual's unique needs.
An integrative, science-based healthcare approach
Functional medicine practitioners look "upstream" to consider the complex web of interactions in the patient's history, physiology, and lifestyle that can lead to illness. The unique genetic makeup of each patient is considered, along with both internal (mind, body, and spirit) and external (physical and social environment) factors that affect total functioning.
Integrating best medical practices.
Functional medicine integrates conventional Western medical practices with Ancestral or Ancient Traditional medicine (often referred to as "alternative" or "integrative" medicine). This creates a focus on prevention through nutrition, diet, and exercise; use of the latest laboratory testing and other diagnostic techniques; and prescribed combinations of botanical medicines or/and pharmaceuticals, supplements, therapeutic diets, detoxification programs, or stress-management techniques.
5 basic principles that define Functional Medicine
Functional Medicine views us all as being different; genetically and biochemically unique. This personalized health care treats the individual, not the disease. It supports the normal healing mechanisms of the body, naturally, rather than attacking disease directly.
Functional Medicine is deeply science based. The latest research shows us that what happens within us is connected in a complicated network or web of relationships. Understanding those relationships allows us to see deep into the functioning of the body.
Your body is intelligent and has the capacity for self-regulation, which expresses itself through a dynamic balance of all your body systems.
Your body has the ability to heal and prevent nearly all the diseases of aging.
Health is not just the absence of disease, but a state of immense vitality.
Deborahlise has studied functional medicine at both FMU and IFM. She completed her studies on methylation and clinical nutrigenomics with Dr. Ben Lynch, as well as her clinical application of Functional medicine under the tutelage of Chris Kresser. She is presently pursuing a PhD in Integrative medicine, with focus on nutrigenomics and the microbiota in relation to healthy aging and optimizing health.