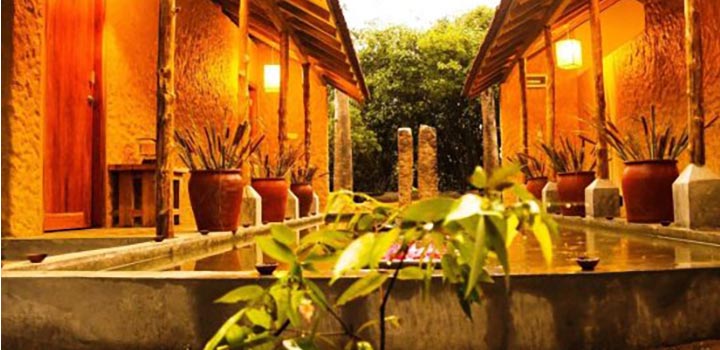 Ayurveda, ancient yet timeless, gives you the means of attaining and maintaining your own optimal health and well-being. The benefits of Ayurvedic medicine have been proven over centuries of use, and its methodologies are as applicable today in the West as they were thousands of years ago in India.
Ayurveda is the traditional healing modality of the Vedic culture from India. It is said to be 2000 to 5000 years old, meaning it has stood the test of time. Ayurveda is a Sanskrit word that literally translates as "the wisdom of life" or "the knowledge of longevity". In accordance with this definition, Ayurvedic medicine views health as much more than the absence of disease. The wise seers and sages of the time, intuitively understanding the physiology and workings of the mind-body-spirit long before the advents of modern medicine.
Deborahlise fondly refers to Ayurveda as the "Mother Medicine" which birthed all medicine as we know it, including the first medical schools of surgery, pediatrics, toxicology, fertility, and geriatrics.
Ayurvedic medicine was originally an oral tradition, taught and passed directly from teacher to apprentice, who would learn and work side by side. The wisdom of Ayurveda was then embraced by other cultures in Asia and evolved into Oriental medicine, along the Silk Road.
To learn the fascinating history of how Oriental medicine was birthed from Ayurveda, please read The Search for Soma blog.
Ayurveda is clearly individualized medicine, diagnosing imbalances according to each person's unique constitution or "dosha," and then prescribing herbal formulas, nutritional/lifestyle adaptations, and yogic exercises, accordingly. The practice of Yoga is actually one of the many treatment tools created underneath Ayurveda. Another unique medical practice created by Ayurveda which is not shared by other forms of Ancestral Medicine, is the focus on detoxification, such as "pancha karma."
With a deep passion for Ayurveda, Deborahlise honors her teachers Dr. Vasant Lad and Dr David Frawley for their guidance and inspiration. Deborahlise attended the Ayurvedic Institute over 10 years ago, as well as soaked up Dr. Lad's profound knowledge over the past decade during yearly intensives and professional trainings. She continues to be a life long student of this profound and ancient medicine, and is dedicated to upholding the tradition with the highest integrity.